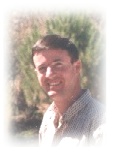 Eric V. Van Der Hope is a native of Southern California (born in Lancaster) and grew up in the foothills of Pearblossom in the Angeles National Forest. He basically grew up with the mountains in his backyard, within walking distance of a nearby county park named Devil's Punchbowl! (Wild name huh!?) Even though Mr. Van Der Hope grew up in a medical family - his grandfather was a surgical doctor, grandmother an R.N., mother an R.N., and father an administrator of a hospital, he was never interested in that line of work and ended up taking a different route! Before Mr. Van Der Hope was even 12, he traveled to New Zealand (by myself) and attended school there for a year. When he was a teenager, he attended an established English boarding school 65 miles southwest of London. The school is nestled in one of the most beautiful parts of the country on the South Downs of West Sussex, 65 miles southwest of London.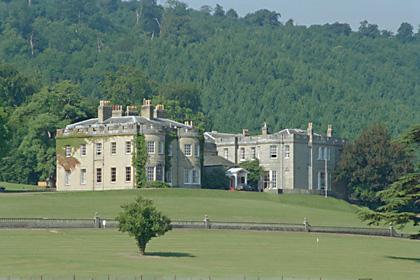 Seaford College, West Sussex, England

While living and going to school in England, Mr. Van Der Hope had the opportunity to also visit and live in Europe, specifically – France and Germany. It was a fabulous opportunity and while there he experienced life-changing events while living with a Turkish Ambassador to Germany.

Mr. Van Der Hope has worked in the construction field, health care field, both Civil and Structural Engineering fields, water utility field and participated in a religious sabbatical for 2 years. He is especially proud of serving his country as a member of the United States Military, contributing to the safe navigation of a United States Spruance Class Destroyer, USS Fife (DD-991). As a result, Mr. Van Der Hope traveled extensively throughout the world - from as far North in Sapporo - Japan, to the South including, Tokyo, Yokohama, Hiroshima, Nagasaki, Okinawa, Guam, the Philippians, and further still to Hobart - Tasmania. He was fortunate to visit his mother's country - Australia, and while there enjoyed Melbourne, Sydney, Esperance and Darwin. Mr. Van Der Hope also experienced the sites and sounds of Bali, Jakarta, Singapore (and many other Indonesian countries), as well as Thailand and Hong Kong.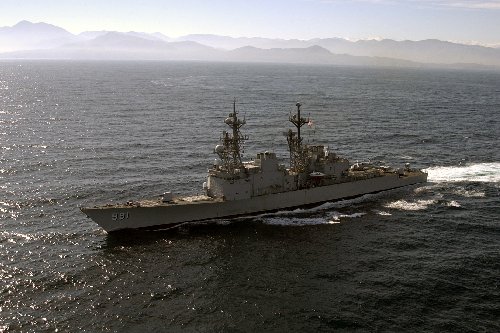 United States Spruance Class Destroyer - USS Fife (DD-991)

Obviously, Mr. Van Der Hope has traveled extensively throughout the world and he's thankful for being American and more important, fortunate to experience what he has seen from his travels. He has gained a tremendous amount of appreciation and respect for all people who contribute in one way or another to our society of humankind. Mr. Van Der Hope feels that it's a shame that this world cannot get along with each other better - "all of us have something in common don't we . . . we're all human!?"

Mr. Van Der Hope is the President of Globalnet Publishing, whose goal it is to promote advanced techniques in publishing in the 21st Century. He is a respected international author, publisher, copywriter, speaker, coach and environmentalist and as a result he's owned, operated and designed several websites that promote these ideas. He's noticed the enormous potential that the internet has to offer and as a result helps others to realize that it can be used in a meaningful way.

Two of the many websites that Mr . Van Der Hope currently owns and operates, ReefKeepingBasics.com and SaltwaterFishPets.com, are geared towards the promotion and learning of Saltwater Fish and Reef Keeping.

Mr. Van Der Hope has had considerable experience with Saltwater Fish Keeping (in all - over 19 years). It all started with his fascination of the beautiful ocean while living off the coast of the North Island of New Zealand.

Mr. Van Der Hope is also a strong supporter of people who follow their passion by doing what they love. There is nothing more fulfilling than seeing someone doing something they truly have a passion for and love. He is currently working on another website - but no ordinary one, a site that will bring people together so that they can share what their interests and passions are and how they in turn can help others as well.

You can learn more about the services he offers by browsing the pages within this official website:

http://www.EricVanDerHope.com